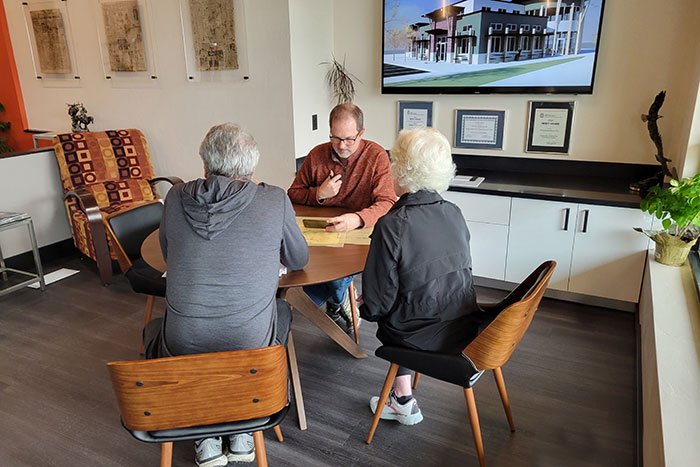 Collaboration: We work with you and for you.
At DOWLING Architects, we approach every project together, as a team, in a studio atmosphere where everyone's voices are heard. Each client, in turn, becomes part of that team and works directly with every individual in our firm—from our administrative staff to our principal architects. We strive to provide the highest level of customer service possible. When you entrust us with your architectural project, you not only become priority number one, but you also become part of our organization.
"The engagement, mindfulness, and process that DOWLING incorporates into every project is unmatched. DOWLING's approach to the new Jim Darcy project is not only a design-build, but a lesson in solidifying a balance between the community, owner, and ultimately our children."
Brian Cummings, Principal Jim Darcy 2006-2022 - Assistant Superintendent PreK-5, Helena Public Schools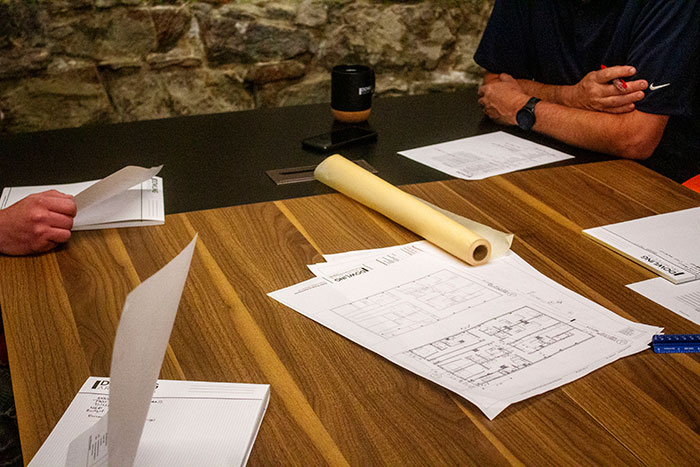 Transparency: We communicate with you every step of the way.
As a multigenerational, family-owned business, we place a high value on relationships, and we recognize that healthy relationships thrive on communication. We begin each project with an exchange of ideas with everyone involved; we then clarify expectations, address challenges, and develop a unified vision. We take those factors into consideration and offer solutions based on our technical expertise and creative approaches to problem-solving.
"The open office we've created allows us to work together and discover the best combined solution for our clients."
Mike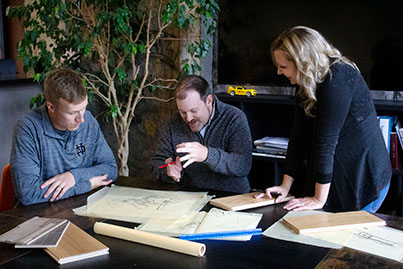 "Mike Dowling and his team at DOWLING Architects provided an innovative design that was both functional and cost-effective. The design of Flying Giant Adventure Park met all of my practical needs while at the same time it is an attractive facility and a wonderful, fun place for the community. … DOWLING Architects was responsive to the needs of the project from the beginning design phases to the completion of the project and beyond… Mike and his team are true professionals and their integrity is beyond reproach."
Ron Bolan, Flying Giant Adventure Park
"I enjoy teaching others what I've learned in my career while also absorbing the tips my peers have aquired. Our teamwork makes the project happen."
Jon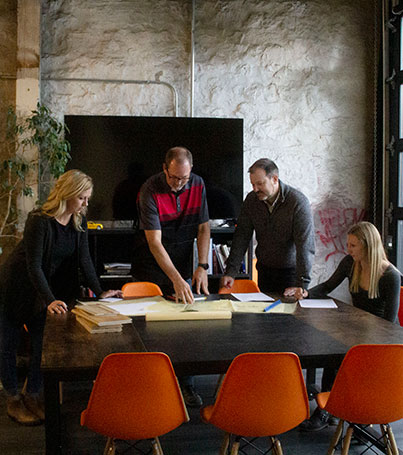 Innovation: Every project requires a unique approach.
Every design is a balance of function and art. DOWLING knows that people are an essential part of that balance. When these factors are incorporated appropriately and thoughtfully, the architecture feels balanced and true.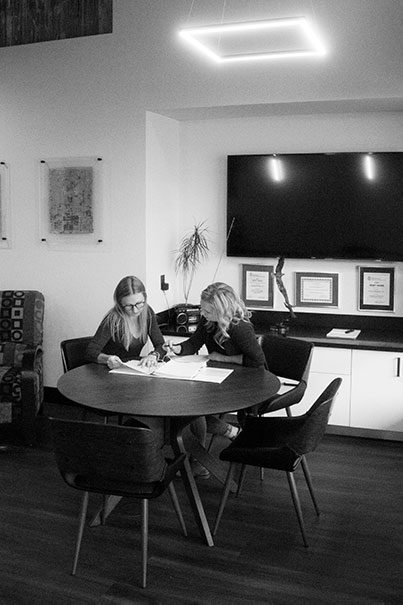 Sustainability: Timeless and viable for the future.
DOWLING'S approach is inspired by the people, the surrounding landscape, and visions of the future. It is our goal to produce architectural designs that are both viable for said future and timeless throughout generations.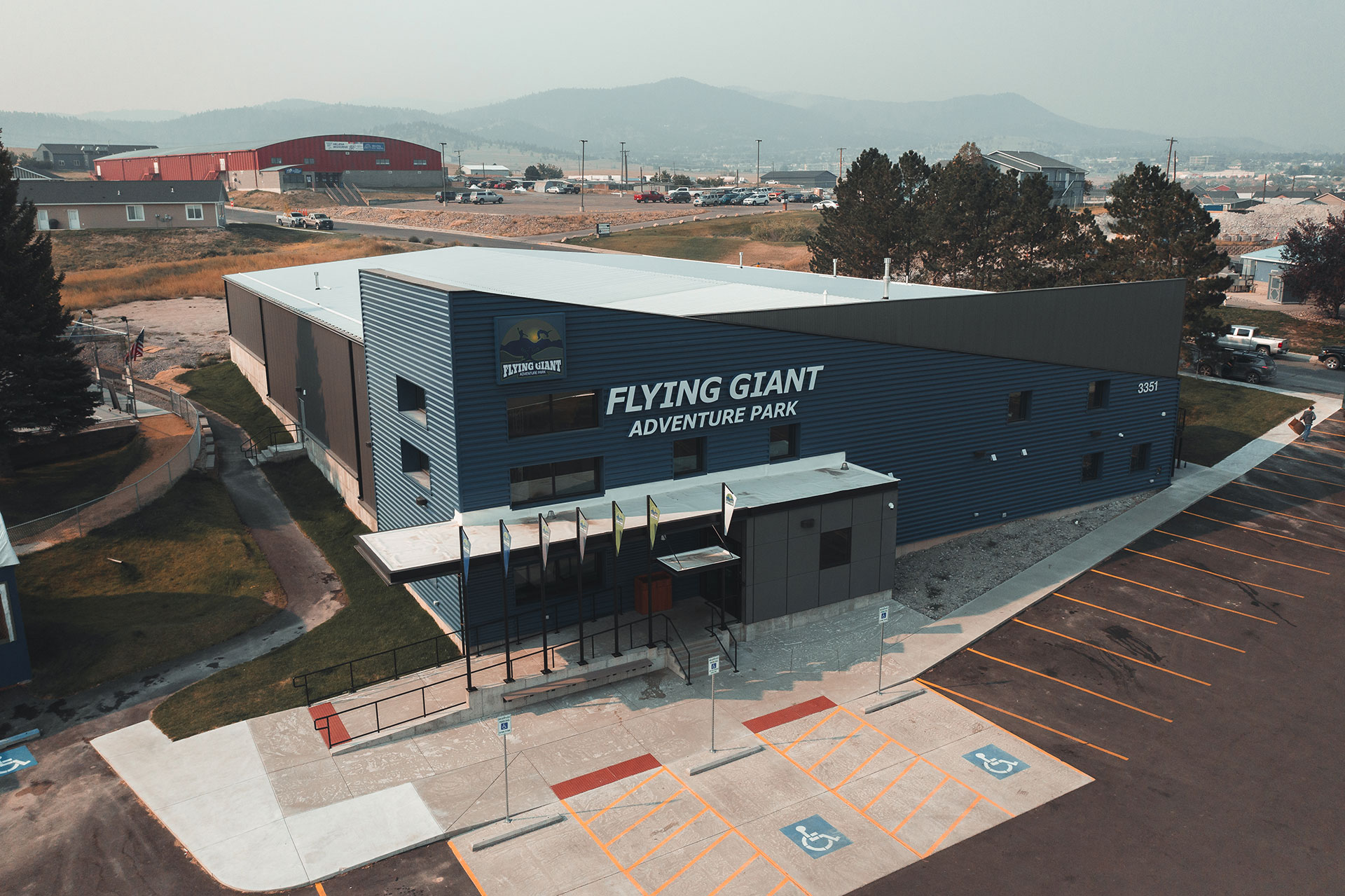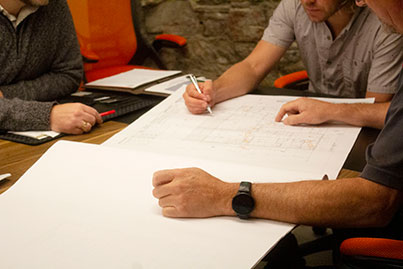 "As we meet together on the progress for each project, we learn from eachothers work and are motivated to continue our education through our work environment."
Lindsey
"We incorporate natural light into our designs as much as possible. Our own office takes advantage of a garage door that you'll regularly find open when the opportunity presents, to allow fresh air and sun to start our mornings right."
Mike